Rotary Engine Rebuild Services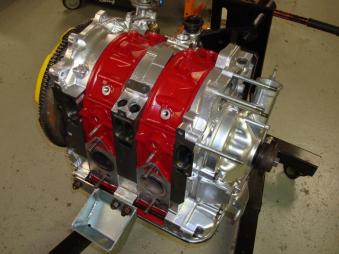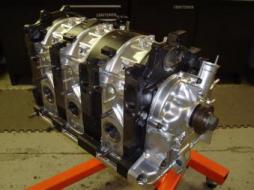 Banzai Racing rebuilds all rotary engines to higher than Mazda specifications. We have developed different Rebuild Levels to cater to individual budgets.There are more new parts installed in the engine as the level increases.
We rebuild your supplied core engine. All engines are completely disassembled and meticulously cleaned using our state of the art Omegasonics Super Pro cleaning equipment. All components are then thoroughly inspected to insure that ever part is within tolerance and meets rebuild specifications.
We require that you supply us with a rebuildable core. This means that the main components are not destroyed or worn beyond reuse. If you do not have a core engine you will need a Level 5 Rebuild, currently only available with RX-8 Renesis engines.
| | |
| --- | --- |
| Banzai Racing Rebuild Levels | Starting At |
| | $1900.00 |
| | $2600.00 |
| | $2900.00 |
| | $4500.00 |
| | $7200.00 |
Due to the core engine requirement, multiple Rebuild Levels, Apex Seal and Porting options, we only sell Mazda Remanufactured Renesis & new Mazda 13B-REW prebuilt engines.
Removal and installation is an additional charge, which varies depending on year and model. Contact us for pricing.
If you would like a quote or information regarding shipping your engine to/from our facility in Indiana, please email us at sales@banzai-racing.com
We are more than happy to discuss the best options for your application. We rebuild all rotary engines: 12A, 13B, 13BT, 13B-REW, 13B-RE, 20B & Renesis.
Please contact us at sales@banzai-racing.com for information regarding other rebuild upgrades not mentioned.