Banzai Racing FC Polyurethane Motor Mounts
Polyurethane Motor Mount Kit for Mazda RX-7 FC3s
As a result of hearing many complaints from customers about stock motor mounts and seeing first-hand how frequently they break, we decided to develop these much more durable and adjustable mounts. They are manufactured from 90A durometer red polyurethane, with 3mm E-Coated steel end-caps. All hardware included in kit is grade-8. These mounts should never need replacing.
These motor mounts will drastically reduce engine movement, making for quicker shifting and faster ETs. They cause slightly more vibration than stock, but significantly less than solid mounts. Adjustability is designed in, allowing you to stiffen or soften the mounts to your requirements.
Motor Mounts will fit all model Mazda RX-7s from '86 thru '91.
Kit includes 2 polyurethane motor mounts, with all hardware and instructions necessary for installation
Photograph of Mounts Installed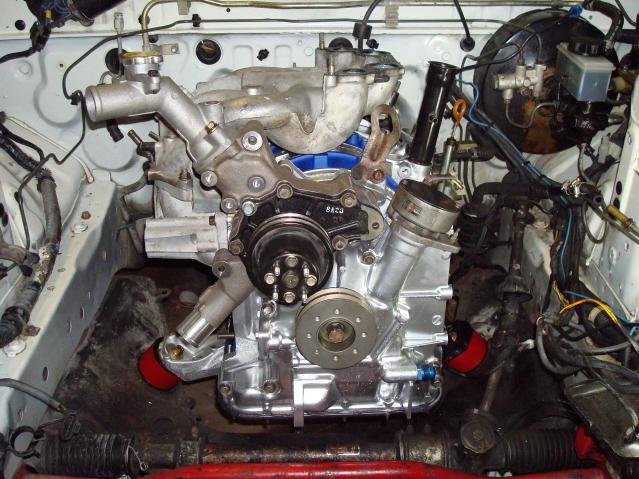 Click Here for Installation Instructions
Click Home button to visit our website if necessary