1991 S5 Convertible TII Conversion
In the Fall of '04 Banzai Racing purchased this stock 1991 RX-7 Convertible in Virginia. A white Series 5 with black leather interior. After completing the TII conversion we decided to install a 13B-RE Engine. We have documented the entire conversion process with photographs over the next few pages...
Phase I: TII Conversion
Photographs of the TII Engine, Transmission and Driveshaft acquired for the conversion.
The TII Engine was degreased, Streetported , Painted & Rebuilt. The Transmission was degreased and Front & Rear Main Seals were replaced. The engine bay was Detailed.
The TII Engine & Transmission were installed using our Polyurethane Motor Mounts and Polyurethane Transmission Mounts
The TII Differential, Banzai Racing TID and halfshafts were installed
TII Vs NA Differential
Pics of parts installed
| | | |
| --- | --- | --- |
| | | |
| TII Diff Installed | Engine Bay Jan '05 | Banzai Racing TID |
In January '05 we decided to alter the direction of our project as we came across this 13B-RE Cosmo Engine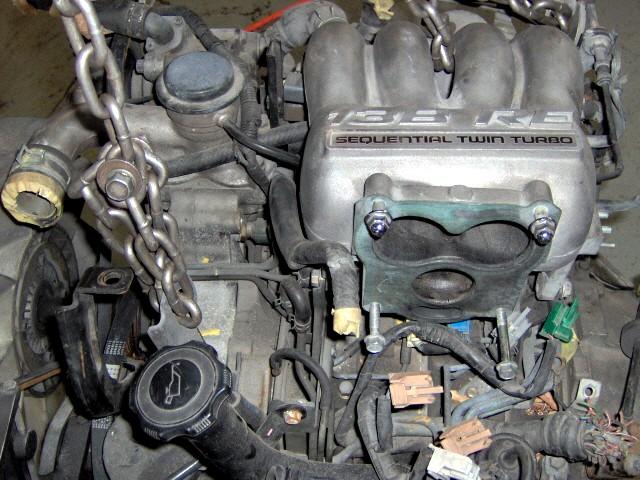 13B-RE Cosmo Engine
In the next phase of the project we install the 13B-RE Cosmo Engine. Please continue onto Pg. 2 for pics of this rebuild & installation.
Click Here to see other Banzai Racing projects