Alternator Bracket Kit Installation Instructions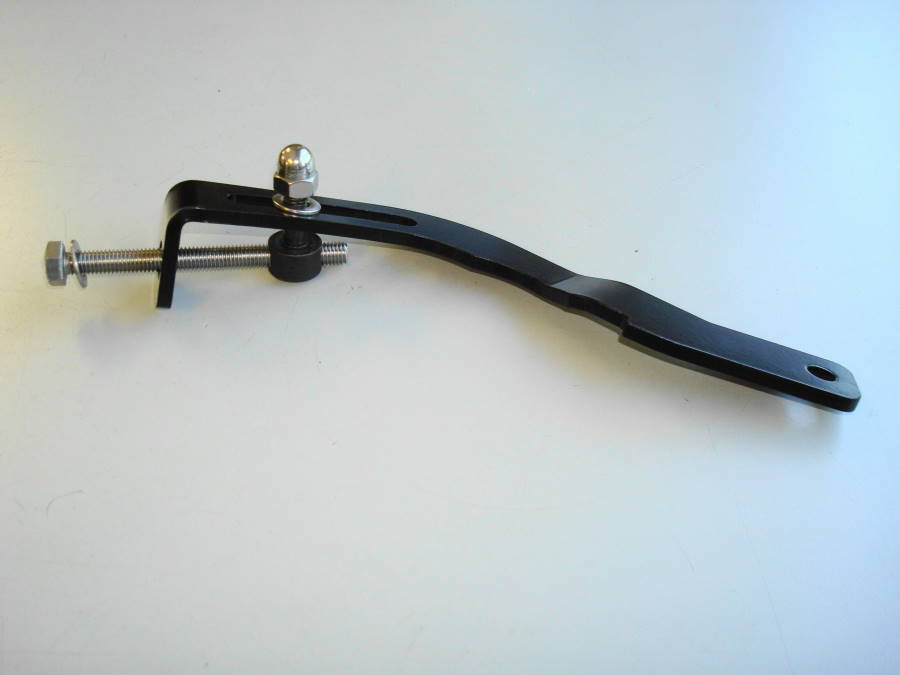 Alternator Bracket Kit
We have developed our Adjustable Tension Alternator Bracket kit for use on 79-91 12A & 13B engines. The purpose is to allow users to achieve the correct level of belt deflection.
For years we have had engines come in to the shop with aggressive front/rear stationary gear bearing wear. One of the main causes of this wear is over-tightened belts. When the alternator belt is too tight it actually pulls on the e-shaft leading to excessive wear on one side on the bearings.
Having proper belt tension also reduces waterpump and alternator bearing failures, as well as increasing belt life.
Our Adjustable Tension Alternator Bracket is fabricated from 3/16" laser cut steel, it is then Powder Coated Black to prevent corrosion. The kit comes with stainless steel hardware.

Please read and follow instructions carefully to ensure correct installation
Tools Required
Ratchet
12mm, 13mm & 14mm Sockets and/or wrenches
Drill with 5/16" bit (ONLY for FC or FB Alternator

)
| | | | |
| --- | --- | --- | --- |
| | | | |
| #1 Aperture | #2 Installed Front View | #3 Installed Side View | #4 Alternator Installed in Car |
Procedure
If removing alternator from the car disconnect the battery.
Using 14mm and 12mm tools loosen and remove alternator and factory bracket
On an FC alternator, drill out the threaded hole using a 5/16" drill bit identified in pic #1.
Attach new bracket to alternator as pictured in #2 & #3
Reinstall alternator.
Adjust tension; the deflection spec:
New Belt: 12-15mm @ 10kg
Used Belt: 14-17mm @ 10kg
Note: if you have previously installed an FD alternator on your car you do not need to remove it or drill the hole for the adjuster, as it is pre-drilled. Simply install the new bracket and adjust the tension.